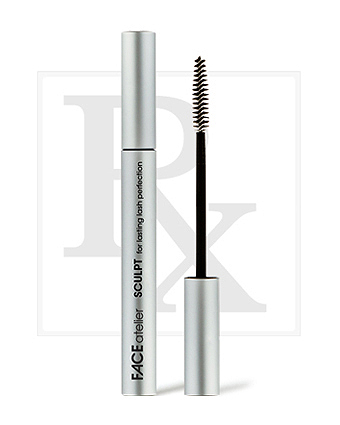 Lash RX is genuine therapy for your lashes. A unique combination of vitamins and anti-oxidants, creamy Lash RX repairs as it strengthens. Use it day or night to condition and hydrate lashes. A layer under mascara protects while it elongates and builds lashes.
This fiber and flake free volumnizer strengthens and conditions your lashes. Bonus - it's water-resistant and smudge proof - thanks to the silicone in the formula!
Lash RX is the perfect companion to Sculpt Mascara for the customer who wants the option of a fuller lash. The silicone in both products ensures perfectly feathered lashes without clumping. Lash Rx can also be used alone to condition lashes and its fibre-free, hydrating formula is safe for those with sensitive eyes and contact lens wearers.
Key Ingredients
Acrylates Copolymer – Helps the formula form a pliable, cohesive, continuous and even covering over each individual lash. Helps reduce breakage.
Glycerin - A natural humectant that keeps lashes hydrated
Phenoxyethanol – A safe and effective ingredient that prevents microbial growth so that Lash Rx will last longer. Fascinating fact – it occurs naturally in green tea!
Silicone - Provides slip, imparts emolliency, and is a water-binding agent that holds up well, even when it becomes wet.
Apply Lash RX at bedtime to hydrate and condition your lashes.
LASH RX is a great alternative to a volumnising mascara that might not be suitable for daytime use.
You're one step closer to owning this product!
Lash Rx has been added to your cart