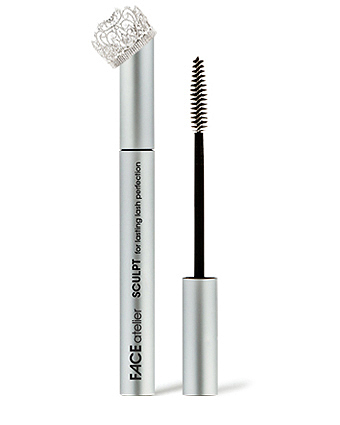 You don't need to be a diva to appreciate Drama Queen Mascara. Its jet black, glistening finish effortlessly gives you that false lash look, only better. The innovative splash-proof and fibre-free formula volumizes, curls, lengthens and separates without clumping.
It's much easier to apply than false eyelashes! And Drama Queen Mascara does it all - builds, volumizes, lengthens, curls and separates while creating a naturally soft lash. Easy to remove, without losing a single lash.
Its fibre free formula is long-lasting, water-resistant, smudge-proof, flake-free and safe for those with sensitive eyes and contact lens wearers.
Key Ingredients
Acrylates Copolymer – helps the formula form a pliable, cohesive and continuous even covering over each individual lash. Helps reduce breakage.
Phenoxyethanol – a safe and effective ingredient that prevents microbial growth so that Sculpt Drama Queen Mascara will last longer. Fascinating fact – it occurs naturally in green tea!
Apply beginning at the base of the lashes, wiggling the wand back and forth. This thickens the look of your lashes. Then sweep the wand up the lash. For extra volume, apply to the back of the upper lash.
It's easier to apply to lower lashes if you hold the wand vertically.
Wait between coats to prevent clumping. A lightly moistened cotton swab is a girl's best friend when applying mascara as it allows you to clean up mistakes – even the best pros makes them - quickly and efficiently.
Pumping a mascara wand doesn't get more product on the brush. Instead it introduces air into the formula, causing it to dry out quicker.
You're one step closer to owning this product!
Drama Queen Mascara has been added to your cart