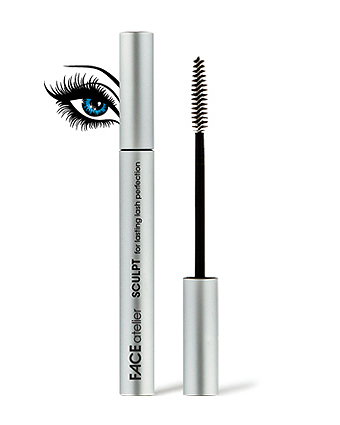 BrashBrow and Lash Gel is a clear vitamin-fortified gel that does double duty as a clear mascara and brow gel that tames the most unruly brows. It holds the shape of both brows and lashes without flaking and hardening, so they look naturally perfect. Brash is ideal for anyone who wants to naturally enhance lash structure.
Brash is ideal for anyone who wants to naturally enhance lash structure.
Key Ingredients
Aesculus Hippocastanum Extract - Its venotonic effect provides vascular protection, aiding circulation to reduce swelling. It also has anti-inflammatory and free radical scavenging properties.
Cucumis Sativus (Cucumber) Fruit Extract - A cooling, healing agent that soothes irritated skin and reduces redness. It's composed of 90% water (cooling action), amino acids, proteins, lipids, and Vitamin C that serve as an antioxidants that help soothe, calm skin irritation, and relieve puffy skin. Some of the minerals found in it are magnesium, potassium and silica. The silica helps reduce wrinkles and fine lines by tightening collagen. This extract also acts as an anti-inflammatory and its moisture-regulating qualities make it perfect for revitalizing and hydrating cells.
Glycerin - A natural humectant that keeps lashes hydrated
Phenoxyethanol – A safe and effective ingredient that prevents microbial growth so that Lash Rx will last longer. Fascinating fact – it occurs naturally in green tea!
Lash RX is the answer for anyone who doesn't want the look or feel of mascara but still wants to define their lashes.
Want to add a little sparkle to your lashes? Dip an individual mascara wand – don't use the wand that comes with Brash - into the container. Then sprinkle your favorite shimmer on the wand and apply for a dazzling effect!
You're one step closer to owning this product!
Brash Brow and Lash Gel has been added to your cart